Awards & ​Conferences PUERTO RICO
OCTOBER 25TH - 29TH, 2023
"The Annual Global Trade Convention aims to connect, educate, ​promote, and recognize companies that are furthering international ​trade." For over 15 years, the Global Trade Chamber has helped ​international entrepreneurs start and grow successful businesses.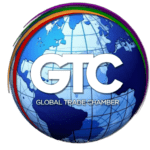 Our annual Global Trade Convention brings together companies in international ​trade from several countries for five power-packed days of networking, ​connecting with other companies, learn from international experts at the ​conferences, showcase their services, and find the latest tools for your business ​at the business expo.
· Conferences by industry experts from several ​countries
· International Trade Leaders recognized at the ​Global Trade Awards
· Business Speed Matchmaking to create new ​opportunities
· Connect with industry-leaders at the convention
· Networking and relationship-building ​opportunities
· Do business in a fun-filled environment
· Enjoy some of the beautiful sites in Puerto Rico
Puerto Rico offers businesses the security and stability to operate in a US ​jurisdiction while providing an unmatched variety of tax incentives that make it ​an attractive destination for businesses, large and small.Hundreds of the World's Leading Companies & Entrepreneurs already call ​Puerto Rico Home. PR Provides Tax Incentives, U.S. Legal & Financial ​Framework, and Advanced Infrastructure. Low Wage Rate. Uses U.S. ​Currency. Easy Access from the U.S.
Puerto Rico means business. The island's supportive ecosystem empowers ​entrepreneurs' forward-looking vision with a spectrum of assets, including ​smart tax incentives, a highly skilled bilingual workforce, U.S. legal & financial ​frameworks, and an advanced network infrastructure.
Educate and Empower the attendees to be better at international ​trade.Build your image as an expert in your industry.Highlight your company as the sponsor of your conference.Grow your client base.
Showcase your company, products and services to the participants.Exhibiting at the Global Trade Convention gives visibility and credibility to ​your company.It allows you to establish and build a presence in your target market.Additionally, it allows you to generate new leads, meet new customers, ​and eventually build a more established and renowned brand
Global Networking and Meet ups.
The level of connections you get ​helps you grow your business on ​a global scale. During the ​convention you will have the ​opportunity to meet and connect ​with people from many countries ​and industries looking to do ​business with you.
If you are not networking, you ​are not working.
During the convention an award ceremony will take place where will recognized international ​entrepreneurs that are successful and making an impact in their communities.
Embassy Suites Hotel & Casino San Juan, Puerto Rico
Embassy Suites Hotel & Casino – San Juan is an all-suites hotel in Puerto Rico conveniently located in the heart of Isla Verde's ​Tourist Sector offers immediate access to the airport, to major expressways and attractions. Offers spacious, two room suite, ​totally equipped with "Suite Dreams Beds". Other features include two telephones with data ports, voice mail, in-room safe, ​coffee maker, microwave oven, refrigerator, wet bar, iron and ironing board.
Rate $169 per night. Rate available on single or double occupancy per night. Third and fourth adult in the room is an additional $40.00 each per night per room. Additional taxes and service fees: Government Tax – 11% plus Hotel Resort Flat fee.
The daily Resort Charge of $35.00 includes:
*Free made to order breakfast buffet every morning every day of your stay/ 2 tickets for evening reception every day from 5:30 p.m. - 7:00 p.m.*
The Global Trade Chamber is a US based membership organization that connects companies and ​produces business events for over 15 years.
For over 15 years we have ​produced, co-produced, ​managed, promoted, and ​organized over 400 business ​events online and in person ​including expos, conferences, ​seminars, and conventions in ​the US and other countries.
Our team has over 30 years' ​experience producing, ​managing, and promoting ​successful business events in ​many countries.
The Global Trade ​Chamber mission is to ​connect, educate and ​promote entrepreneurs ​worldwide.
What Our Members have to Say.